So far we've touched on the basics of QR codes and how they can be used in print. But now we're taking it one step further! The following is all about pushing the creative boundries of QR codes and making scannable QR code art!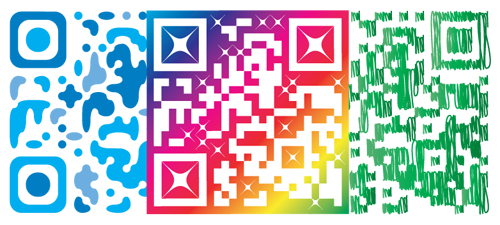 Because QR codes have a relatively generous amount of error correction built into them (up to 30 percent in some cases), you've got a window in which to distort the code while retaining its readability. It's a great way to tie your QR code to the look and feel of your marketing materials (i.e. design features, logo and brand identity). So let's get started …
1) Get a QR code generator and reader
We suggest Kerem Erkan's QR code generator, and be sure to check our previous post on awesome QR code readers. When generating your QR code, select the primary function you want to communicate (contact info, GEO location, URL, custom text, etc.) from the QR code generator.
2) Download and import your QR code
Once you've generated your QR code, download the image and import it into an image editing software. For this post, we've downloaded .eps vector files and imported them into Adobe Illustrator. Photoshop works just as well if this is your preference. If you're looking for an open source image editor, try GIMP or Paint.net.
3) Get creative, tweak and experiment
Start by either experimenting with filters (like rounded corners, perspective, colorizing), or if you prefer, build layers of custom design on top of your raw QR code image. Try to visually integrate your custom design elements into the code rather than simply stacking them on top. And keep in mind that the centre of the QR code is slightly more flexible then the edges.
4) Test and repeat
Do a test scan with your QR code reader to make sure your design tweaks haven't effected the scanability of your code. Repeat this cycle until you're happy with the appearance and the QR code is readable.
To test this method, we created a basic QR code with Kerem Erkan's QR code generator and did some simple tweaking with our logo and some Illustrator filters …
Transparency type applied to logo and placed over code: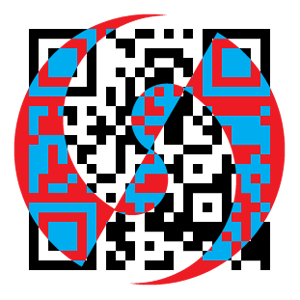 Rounded corner filter with coordinating colour hues: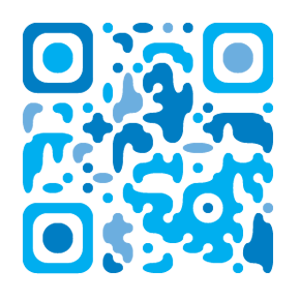 Scribble filter: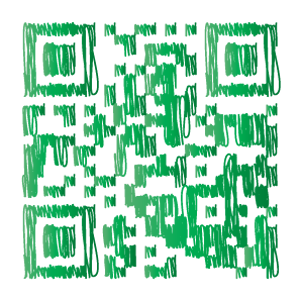 Pucker and bloat filter using reverse contrast: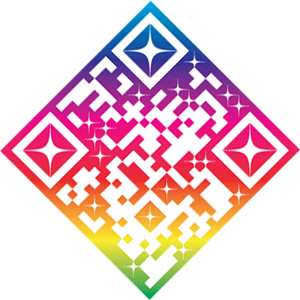 Getting creative with QR codes is quite simple and can yield some very interesting results! So try it out for youself and see what you can come up with. But remember to test as you tweak or you might exceed the 30 percent fudge factor!
Did you find this post interesting or helpful? Leave your comments below or contact us directly!
Find more like this: Emerging Technologies, Featured, QR Codes