As printers and communication providers, we like to stay on top of our game when it comes to new technology and available software. In a previous article we explained QR codes and how exactly you could make print interactive with QR codes, but didn't touch on the many types of QR code scanning applications available to mobile devices (and yes, there are MANY).
Finding a great QR code reader is a daunting task as the list of available applications is endless and not all readers are created equal. As a kind of add-on to our previous post, we've found a few awesome QR code readers that we feel confident in recommending. Our criteria: usibility, performance (accuracy and speed), affordability, and compatibility (i.e. Android, iPhone, Blackberry, Windows, etc.).
#1.

i-nigma Reader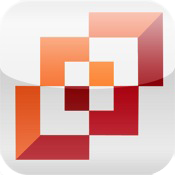 i-nigma Reader is a free app that renders QR Codes and Datamatrix barcodes. This is by far our favorite QR code reader here at Still Creek Press and we totally recommend it to anyone looking for an awesome QR reader with lightening speed accuracy. The combination of its fun and light weight interface along side its super reliable rendering ability makes it a top notch app. It also has a searchable history of actions and the ability to save favorites, which comes in handy. For the codes in history, it has a few sharing options. You can display the code itself on your device's screen for someone else to scan, or you can share on Facebook and Twitter.
Compatibility:  Apple, Blackberry, HTC, Dopod, i-mate, LG, Mio, Motorola, Nokia, Orange SPV, Palm, QTek, Samsung, Sony Ericsson, T-Mobile, Cingular, O2, Sprint, Swisscom, Verizon, Vodafone and more.
Get it now: Visit www.i-nigma.mobi and download the reader directly to your mobile phone. It will automatically detect if your mobile phone is compatible. Alternatively, text the word "i-nigma" to: +44 7797 882325 and you will be sent a link to the software.
#2.

ScanLife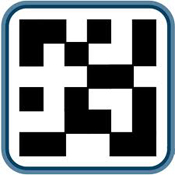 Tailing behind in a very close second place is ScanLife. This reader can scan 2D barcode formats such as Datamatrix, EZcode and QR. The initial set up of the app is very intuitive and immediately jumps straight to the camera view for quick scanning. The reader works reasonably well and for the most part is speedy at detecting codes, even when the code is not on the center of the photo. Focus can sometimes be an issue, where by producing blurry or underexposed images can call for a re-scan.
Compatibility: Apple, BlackBerry,Nokia and Samsung, and major operating systems such as Android, Palm and Windows.
Get it now: Visit www.getscanlife.com from your mobile device. The website will automatically detect if your mobile is supported. Alternatively, you will be shown a list of manufacturers – simply choose yours from the list to begin the download.
#3.

Lynkee Reader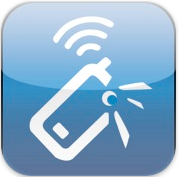 Lynkee Reader is also a free app and gets our third place finish. It has a straight forward interface and can scan multiple forms of mobile barcode, including QR-Codes, Datamatrix and EAN13.  The functionality of the QR reader itself is reasonably good, though doesn't handle longer codes very well. It handles vCard formatting but we've noticed that it puts the first and last name in the "First Name" field instead of splitting it, which is a little odd.
Compatibility: Apple, Blackberry, Sony Ericsson, HTC, Motorola and Nokia.
Get it now: Visit m.lynkee.com from your mobile devise and once loaded, select your device from the drop down list.
Find more like this: Emerging Technologies, Featured, QR Codes, Resources