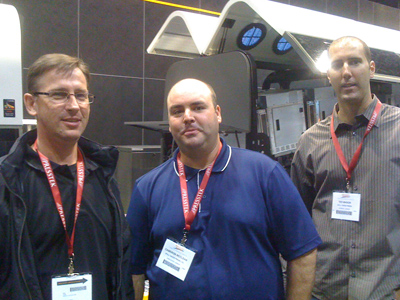 GRAPH EXPO 2010 held earlier this month, is the largest exhibition of live operating offset and digital equipment in the Americas. The theme for this year's show situated inside Chicago's massive McCormack Place Convention Center was "The Next Generation of Print".
The theme aptly described the tone of the show as well; neither Heidelberg nor Komori would exhibit at Graph Expo this year. This continues a trend that has been developing over the past ten years at the Graph Expo and other Print shows. Digital has now become mainstream with Xerox, HP, Kodak, Fujifilm, Canon, EFI, Screen, and Océ all showcasing impressive solutions.
The Next Generation of Print appears to belong to the various innovative vendors developing high-speed continuous feed color inkjet products capable of printing high volumes on a range of uncoated and coated paper stock. We inspected the print samples from many of the devices on the floor and felt that this is a technology ready to be commercially viable. We predict that in five or ten years Inkjet technology will replace toner-based electrophotographic devices in producing the majority of production digital print output.
We participated in a number of compelling seminars focused on where the business of communications is going and how to develop strategies to remain competitive and relevant from our customers' point of view. One session highlighted the game-changing technologies and innovations to watch—data analytics, cloud computing/virtualization, e-book readers, content management, high capacity inkjet printers, QR codes, augmented reality and 3D printing. Another session focused on how to adopt the technology, skills and business approach to convert from being a conventional printer to a marketing service provider.
As print production has become computer-centric, there are an increasing number of software products on the exhibition floor. Many vendors are releasing hosted Software-as-a-Service (SaaS) subscription models that allow smaller printers without the IT resources or budget to buy and manage sophisticated Cross-Media software solutions. It's becoming much easier to deploy personalized direct mail, Web landing pages, and e-mail campaigns that are measurable and synergistic to traditional print campaigns.
And finally, it was interesting to see the number of vendors that showcased creative applications using unique materials and equipment to enhance the value and application of print. These included expanded CMYK color gamut, fifth colors, gloss coating and digital dimensional coating as well as unusual die-cutting. All opportunities that printers can use to differentiate their product line in the marketplace.
Is there a new print technology that we can further discuss with you? Would you like us to expand on some of the Integrated cross-media solutions that we at Still Creek Press are beginning to offer as a service? Leave a comment on our post below or contact us today!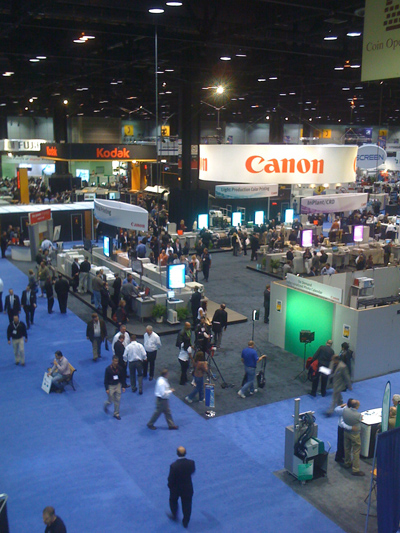 Find more like this: Emerging Technologies, Featured