Still Creek Press is excited to announce the renewal of our sponsorship of Team H&R Block Cycling!
Established in 2006, Team H&R Block is Canada's Elite U23 development team, committed to promoting the sport of cycling across Canada by competing at National, UCI and NRC Pro events throughout North America. The team provides young talented riders the opportunity to achieve their dreams of one day competing at the highest levels of the sport. Our commitment to their team follows our company's mandate to invest in the community we work in, support living a healthy lifestyle, and be a part of organizations that are driven to deliver results. We are thrilled to work with Team H&R Block and look forward to printing their marketing materials and vehicle decals for the next two years!
Still Creek Press would like to invite YOU to be our guest in July to "Ride with a Pro" where riders from the Team H&R Block host a two-hour, on-bike session teaching the basics of cornering, body position, braking and bike maintenance. For a complementary spot to ride with a pro cyclist, please email stevebi@stillcreekpress.com.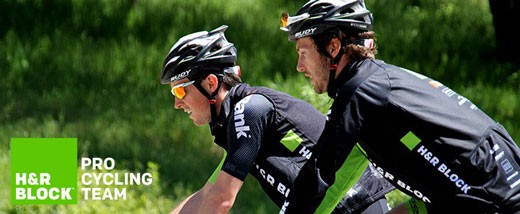 Find more like this: Community, Featured, Sponsorships, Still Creek Press Employees