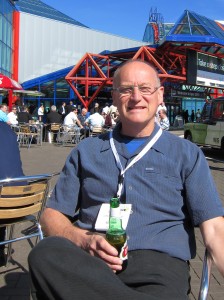 Guest post from John Seed, Partner, Still Creek Press …

According to Wikipedia, the International Printing Machinery and Allied Trades Exhibition (IPEX) is the largest printing and graphic arts trade show in the English-speaking world. I attended this year's exhibition, which took place May 18-25 at the National Exhibition Centre in Birmingham, England.
Besides the weather being unseasonably hot, dry and sunny with temperatures in the high 30's, my first impression of the exhibition was of the sheer amount of floor space devoted to Digital equipment. I later read that Digital suppliers took over 40% of the space while Offset's share stood at 25%. This nearly mirrored the figures from the show four years ago.
In that Offset printing still accounts for more than 65% of all the printing produced, why this discrepancy? First, it's no secret that digital printing has had a big impact on printing over the last few years, but now it appears to be a viable option for more than just the short-run printing market. Secondly, the big German and Japanese press manufacturers have had the two worst years in their history. Manroland was limited to an information booth. There was not a single web offset press at IPEX this year.
Hewlett-Packard replaced Heidelberg as the biggest single exhibitor. HP presented their new T200 color offset digital press duplexing full-color output at an impressive 200 feet per minute. In fact, installations of the T200 now print localized versions of Britain's famous salmon-pink business newspaper, the Financial Times, for smaller markets.
A press such as this has the versatility to print newspapers on the night shift and glossy magazines, direct-mail pieces and brochures during the morning and afternoon shift. Not only does this device consume much less square-footage on the plant floor, but also it's quicker to make-ready.
Vendors have improved the quality of digital devices so that they are now capable of capturing more of what was the traditional market of Flexo printing. I witnessed some fine examples of wine labels and other pieces reproduced with metallics and other special effects on a wide range of paper substrates all done digitally and on-demand if necessary.
Sustainability and the economic benefits of green printing was another prominent theme at IPEX this year. In addition to the reduced make-ready and paper waste that digital devices have as environmentally friendly alternatives to offset printing, they tend to consume less energy and do not require the manufacture of printing plates to transfer images to paper.
To summarize, I think it's pretty obvious that Digital printing will play an increasingly important role with all printers. With the recent inclusion of graphic arts vendors such as Fuji, Epson, Screen and Agfa providing competitive alternatives to Offset printing, the equipment will soon become a cost-effective alternative to offset presses. The future of Digital also appears to be with the newer inkjet technologies that vendors are promoting over the older more established toner or photo-electrostatic devices. As the demand by our customers for greener printing increases, the decision to run digitally will become more attractive as an eco-friendly solution.
John Seed, Partner (and Head Press Operator!)
Still Creek Press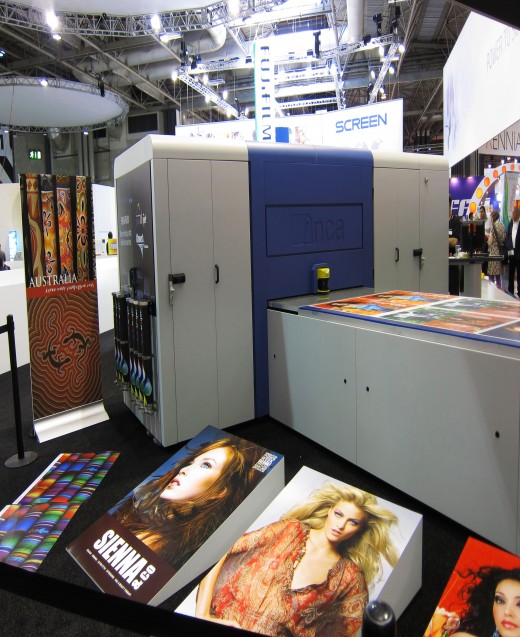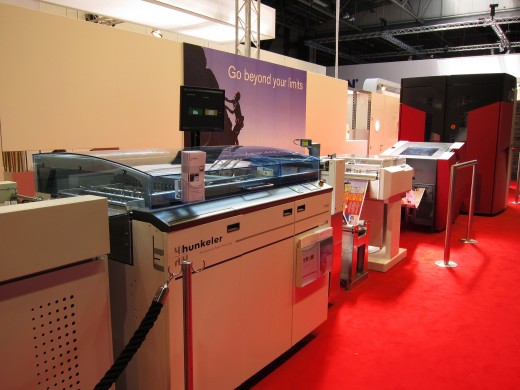 Find more like this: Emerging Technologies, Featured