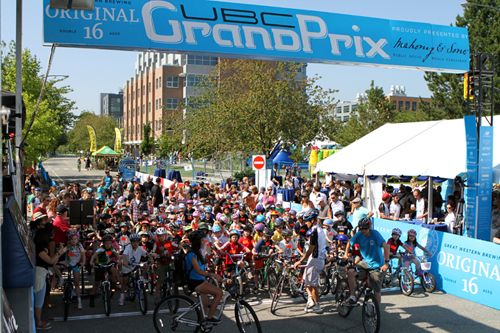 At the crack of dawn on July 10th 2012, the 2nd annual UBC Grand Prix kicked off for an exciting day of biking and sunshine. The day started off with an open public ride, then moved to the corporate challenge, kids races, and ended with the pro womens and pro mens races. It was a full day of racing for literally the entire family.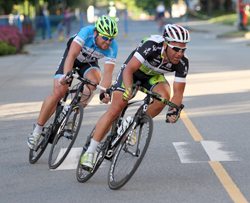 This year marked the addition of Still Creek Press as both a contributing event sponsor and volunteer organizer for the Kids Race. We had heard of the annual event – which is part of BC Superweek – last year and were invited to watch from the Mahony & Sons VIP tent. Because we enjoyed it so much in its inaugural year and valued what it stood for in the community, we couldn't help but be apart of it this year.
Thanks to a tight knit crew of dedicated volunteers, lots of pre-planning and late night organizing, this year's Kids Race event went off without a hitch! On race day we played host to over 200 young racers (age 5-12) and their parents. There were great raffle prizes to give out, a Kids Zone filled with bouncy castles, and healthy snacks for all participants. It was truly a great family friendly event that will only get bigger and better in the years to come. That being said, we're already envisioning what next year will bring!
Anyone interested in the event can visit the UBC Grand Prix website for more details and hopefully we'll see you and/or your kids on the course in 2013.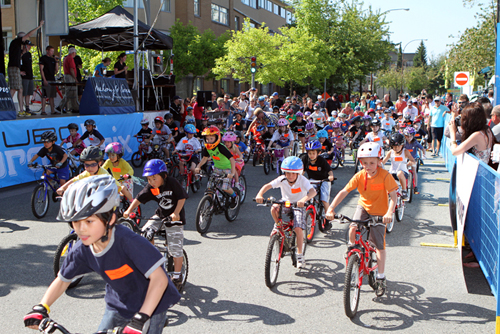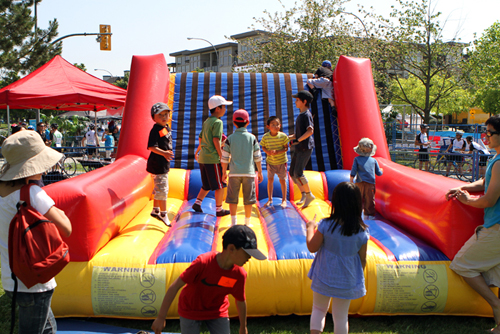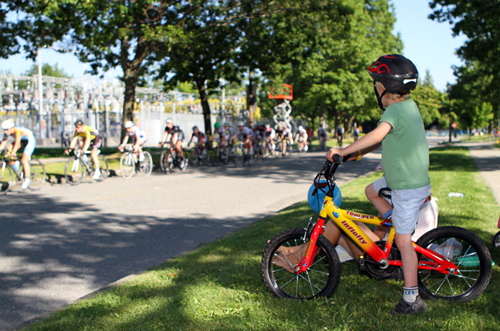 Find more like this: Community, Still Creek Press Employees