We proudly support the Canadian Breast Cancer Foundation and are delighted to share the details of their Awareness Day Luncheon with you …

Get inspired. Act with purpose. Learn what you can do to support the women in your workplace, your community and your life at the 19th Annual Awareness Day, the biggest corporate fundraiser for breast cancer research in B.C.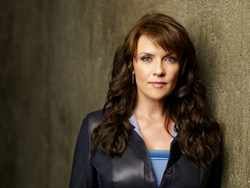 Date: Thursday, May 5, 2011
Location: Fairmont Hotel Vancouver
Reception: 11:00 am
Program: Noon – 1:30 pm
Tickets: Click here
Featuring Vancouver-based actress and producer Amanda Tapping of the television series Stargate: SG-1 and the new series Sanctuary.