Now is the time – before the hectic holiday season kicks off – to start thinking about 2011 calendar printing. We can advise you on the type of printing best suited for your needs and/or help with the design aspect of it all.
Our featured job this week which is also hot off our press room floor here at Still Creek Press is the new 2011 calendar from Rogest. The final printed piece looks absolutely stunning and showcases fantastic new artwork from Rogest. His latest inspiration is from time spent deep sea diving off the coast of Curaçao.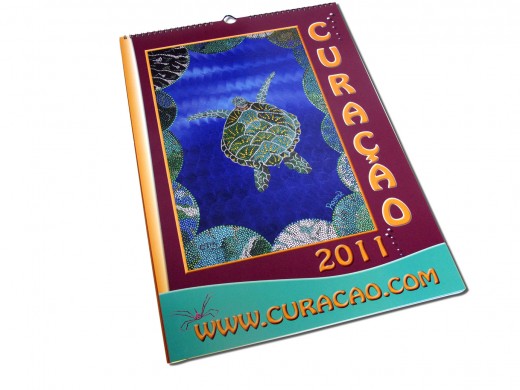 Ron Steven, better known as Rogest, is a local painter, author and environmentalist. Rogest is a recognized painter in the dotalistic style of painting and a pioneer of modern day bright dot art. Through his art, words and teachings, Rogest combines his passion for diving and the oceans, sharing its beauty and fragility. He has donated his art work and time to the Cayman National Trust, O.W.U. Scholarship Society, Conservation International, Ocean Pals, Oceans for Youth Foundation, REEF, Catalina Conservancy Divers, W.W.F., Coral Reef Alliance, Reef Check, the Marine Mammal Care Centre in California and many other events and organizations worldwide.
Any of Rogest's images are gladly donated towards environmental causes. Contact Rogest directly for permission.