In these times of instant messaging, texting, cell phones and mobile browsing, it has become a given that information can be obtained instantaneously from its source.
In the printing industry our clients ask for a lot of information at various stages throughout the production cycle of a print order. We need to deliver this information to them as timely and as accurate as possible. Most business experts agree that if you are able to supply a prospect with a comprehensive and accurate estimate before your competitor can, you will have a better chance of converting that prospect into a customer.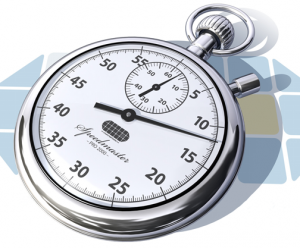 For any given print project, we have found that a great deal of time can be saved at two key stages in the relationship with your printer: the estimating process and the proofing process. For this article, we'll focus on the estimating process.
Estimating
The more complete any print project's specifications are communicated, the sooner a request for an estimate can be returned to you, thus increasing the likelihood that you are awarded the print project from your client.
To help ensure that we obtain the necessary information needed to prepare a proper and timely estimate, we have comprised a checklist of 6 key items that should be included in any request for an estimate.
Size/Dimensions – The actual finished or trimmed size of a page or book (8.5 x 11).
Paper/Stock – Properties of the paper of which a job is printed on in terms of finish (dull, matte, uncoated, gloss) and thickness.
Ink/Colors – Number of colours (front and back) and whether they are intended to run as PANTONE spot colours or process colours.
Amount/Quantity –

The total number of finished pieces or sets requested for delivery.

Finishing/Bindery –

How the job is finished (packaged, padded, stitched, booked etc).

Address/Delivery Info –

The proper address as to where the finished product is to be delivered (not necessarily the billable address).
The inclusion of these six important dimensions of a print project will improve your own estimating process and allow you to deliver a competitive price to your clients quickly and accurately.
** Request a handy MS Word template to make things even easier! File out your name and email address and we will send you a template.