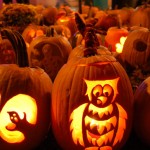 As the holiday season approaches, why not get a jump on ordering your 2010 holiday greeting cards and invitations with Still Creek Press?
It's almost hard to believe, but it's true – people are already asking us about seasonal greeting cards and invites!
Print ideas for the holiday season
From seasons greeting cards and party invites to thank you notes, gift tags and family newsletters, Still Creek Press can take care of all your stationery needs. Create unique, colorful and stylish holiday greeting cards or one-of-a-kind Christmas cards with the help of our in-house designers and skilled prepress technicians. For gift tags, we offer label printing to create custom gift tags for that perfect gift. Or you can also use business card size tags to attach to ribbons or glue on gift bags. For that annual family newsletter sent out every holiday season, take advantage of our quality newsletter printing.
Each custom print job is done on the stock of your choice
With so many stock options available to you, it's also easy to go green this holiday season. Choose from quality 100% recycled stocks and eco-friendly vegetable inks. And if you're printing seasons greetings for your business, get noticed with the addition of  a custom Quick Response (QR) code for added interactivity. Learn more about QR codes in our recent blog post.
Need more information or help getting started? Contact Still Creek Press and one of our sales representative will be more than happy to help!