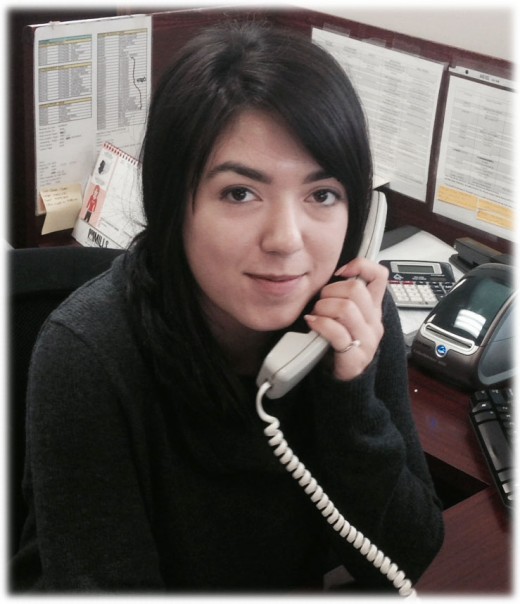 If you've had the chance to visit Still Creek Press recently, you may have noticed a new face at the front desk. This face belongs to Brooke, the newest member of Still Creek Press. Since Brooke is new, it was only natural for me to put her through an awkward sit down where I could ask her all sorts of questions on a rainy Friday afternoon.
After graduating from Seaquam High School in Delta, Brooke and her family moved to Vancouver where they have been enjoying many aspects of the city. When Brooke is not busy at work she really enjoys sketching, hanging with her friends and their dog Max. When asked about her favourite holiday, Brooke was quick to answer Christmas, because "it gives her an excuse to shop."
Along with living downtown and being a shopaholic, this former clarinet player loves nothing more than to sit down after a long day and watch action films. Some of her favorites include Speed and all of the Terminator films.
Next time you're in, please stop by and say hello!
Find more like this: Community, Featured, Still Creek Press Employees