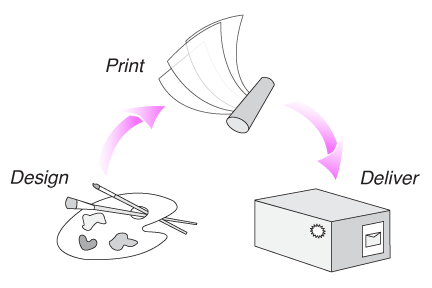 CASE STUDY – How our integrated full service printing capabilities brought one company an increase in efficiency, economy and effectiveness in managing their print projects and allowed them to focus more on business growth and customer service.
Background
Alpine Graphics services a niche market preparing creative for the seasonal calendar business. Virtually all of their large corporate clients insist on a number of unique finishing elements that enable the completed pieces to stand out from the heap of generic calendars delivered to their final destinations near the end of every year. The finishing elements applied to the calendars include special spot colours, spot and flood varnishes and coatings as well as many die-cutting and embossing techniques. Lastly, the pieces had to be combined into lots and distributed to individual corporate subsidiaries at various locations around the world.
The Problem
Alpine's production coordinator had to source and coordinate between many die-cutters, bindery houses and couriers in order to meet extremely tight production schedules and complex shipping deadlines. In addition, Alpine would often send the completed pieces to a select group of smaller printers for custom imprinting of regional corporate logos and address and contact info before shipping.
The Solution
By offering Alpine a convenient and secure portal to upload files, their creative team could submit digital artwork directly the Still Creek Press from their workstations. No costly delays in copying files to optical disks and calling couriers. Once the files are introduced into our 100 percent digital Kodak Prinergy prepress workflow, the automation shortens t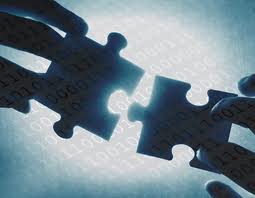 he job cycle and increases the quality of output. Our PDF-based workflow makes for the best possible reproduction on press and simplifies the transfer of content in order to create dies and other post-press finishing items.
We worked with Alpine to establish an advanced soft-proofing process so that approvals would take only hours instead of days. Precise colour-proofs were produced internally that would enable all our calibrated devices, conventional presses and digital devices, to "hit the colour" consistently. No more costly and time-wasting reruns. Once approved for press, the scheduling flexibility at Still Creek Press and the automation provided with our presses made it possible to turn the job around as quickly as needed for the Finishing operations to be completed in time.
The completed pieces were then stored and inventoried within our computerized fulfillment tracking system ready on demand to be individually shipped or withdrawn for further imprinting. The enormous flexibility we have on the pressroom floor allows us to provide quick imprinting turnaround on either our offset or digital presses.
Finally, because we understand timely delivery is essential for Alpine's clients, we worked closely with Alpine's production coordinator with round-the-clock dedication tracking finishing operations in order to be able to execute on the required delivery dates. With our experienced Distribution team and first class facilities, we easily took care of the shipping and all other details so Alpine Graphics didn't have to!
In Summary
When you partner with us, you tap into a single source for innovative planning strategies; a fully qualified creative team, industry-leading prepress, press and finishing technologies, and full-service fulfillment and distribution capabilities. At every step, we uncover ways to improve the success of your print projects and in turn the success of your business. Still Creek Press is truly an end-to-end integrated print services provider.
Find more like this: Case Studies, Featured